The other day I saw this picture on the internet and I loved it: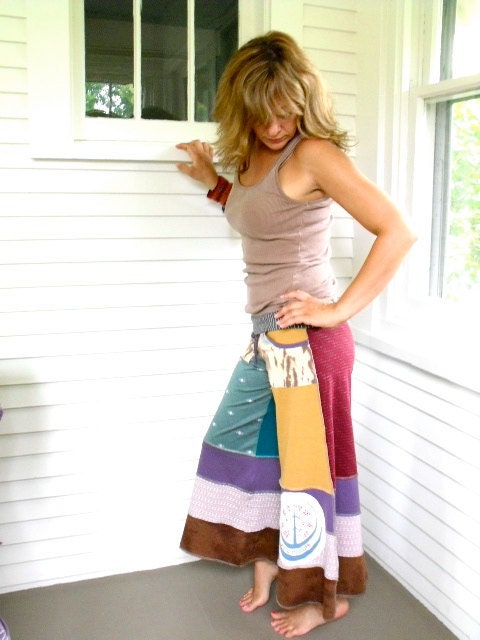 I wanted to try and make something similar.
So I found a tutorial for gaucho pants for a toddler, imagined what I would do different so it would fit me and made these:
It is two tee shirts of Sams. They aren't perfect, but I am very happy for my first attempt. I know how to make them even better next time and plan to make another pair that will be even wilder very soon!